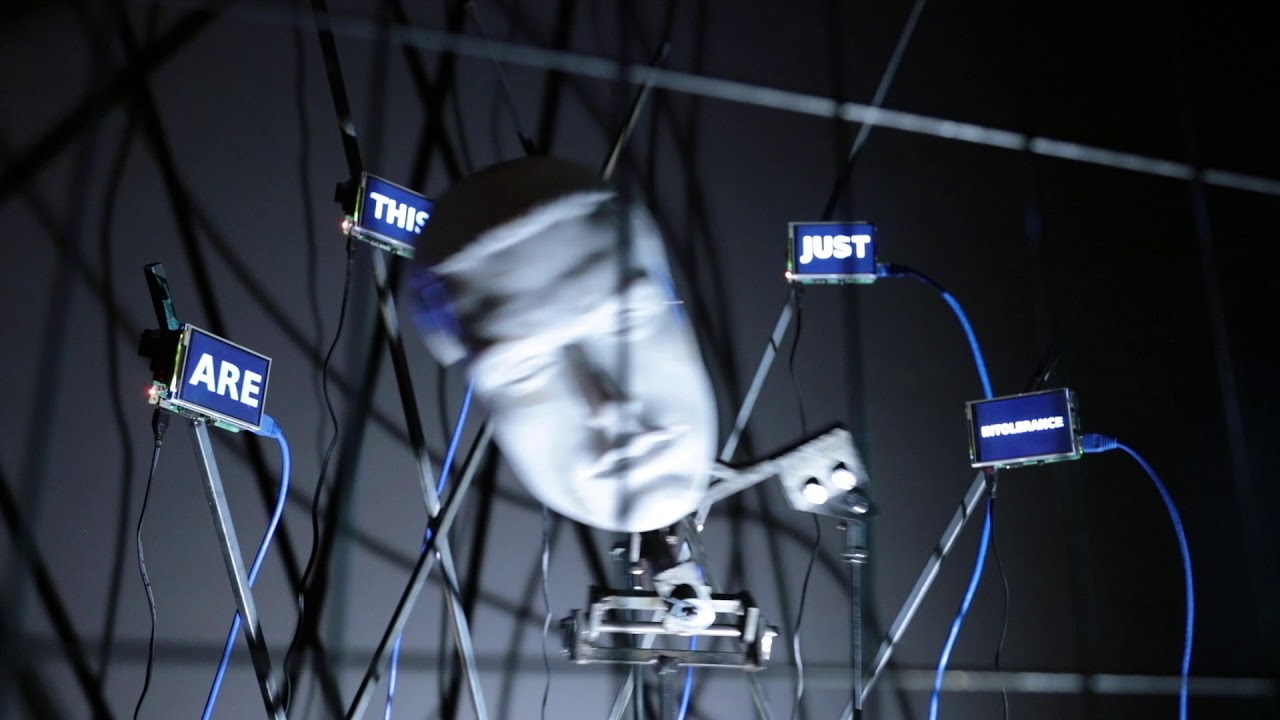 CAKE INDUSTRIES
(JESSE STEVENS & DEAN PETERSEN)
08:26am
The latest project of local artists Cake Industries explores the complexity of the human psyche in a dark and humorous work which balances weirdness, whimsy and grotesquerie.
08:26am is a complex and dense installation piece in the form of a caged, mechanical zoo. A series of robotic sculptures will come to life in an immersive display of choreographed theatre which incorporates automated movement, sound, light and projected video.
Experimental artist duo Jesse Stevens and Dean Petersen have worked together since 2006 as Cake Industries. Their human/object hybrid forms are players in a surreal mechanical theatre that is equally strange, disturbing and beautiful. This work has been commissioned by the Art Gallery of Ballarat and is also supported by the Victorian Government through Creative Victoria. 
Showing alongside this new installation are a selection of sculptural mechatronic works by Cake Industries created between 2015 and 2019.
Image: Cake Industries (Jesse Stevens and Dean Petersen), 08:26am, 2019 (detail). steel, resin, wood, mechatronics. © the artists
EXHIBITION DATES
& OPENING HOURS
14 December 2019–15 March 2020
Open 10 am–5 pm daily